The Geoscience of

Carbon Capture and Storage
Course Overview
Business Impact: This course will equip geoscientists or petroleum engineers with a good understanding of the geoscience aspects of Carbon Storage including its value drivers, the evaluation practices and their differences with oil and gas exploration and production and lesson learnt from industry experience.
The course provides a practical introduction to Carbon Capture and Storage (CCS) as an effective technology for the reduction of CO2 emissions. It approaches the CCS from a geoscience perspective by linking geoscience observations (e.g. in the field, from core or seismic) to predictions that impact the value of a CCS project. This course will help you explore the most valuable CCS opportunities more effectively, leveraging applicable best practices from oil and gas exploration & production while stressing key differences and pitfalls. It will also help you to use geoscience observations to build a full picture of the uncertainties, risks and opportunities of your storage resource lead.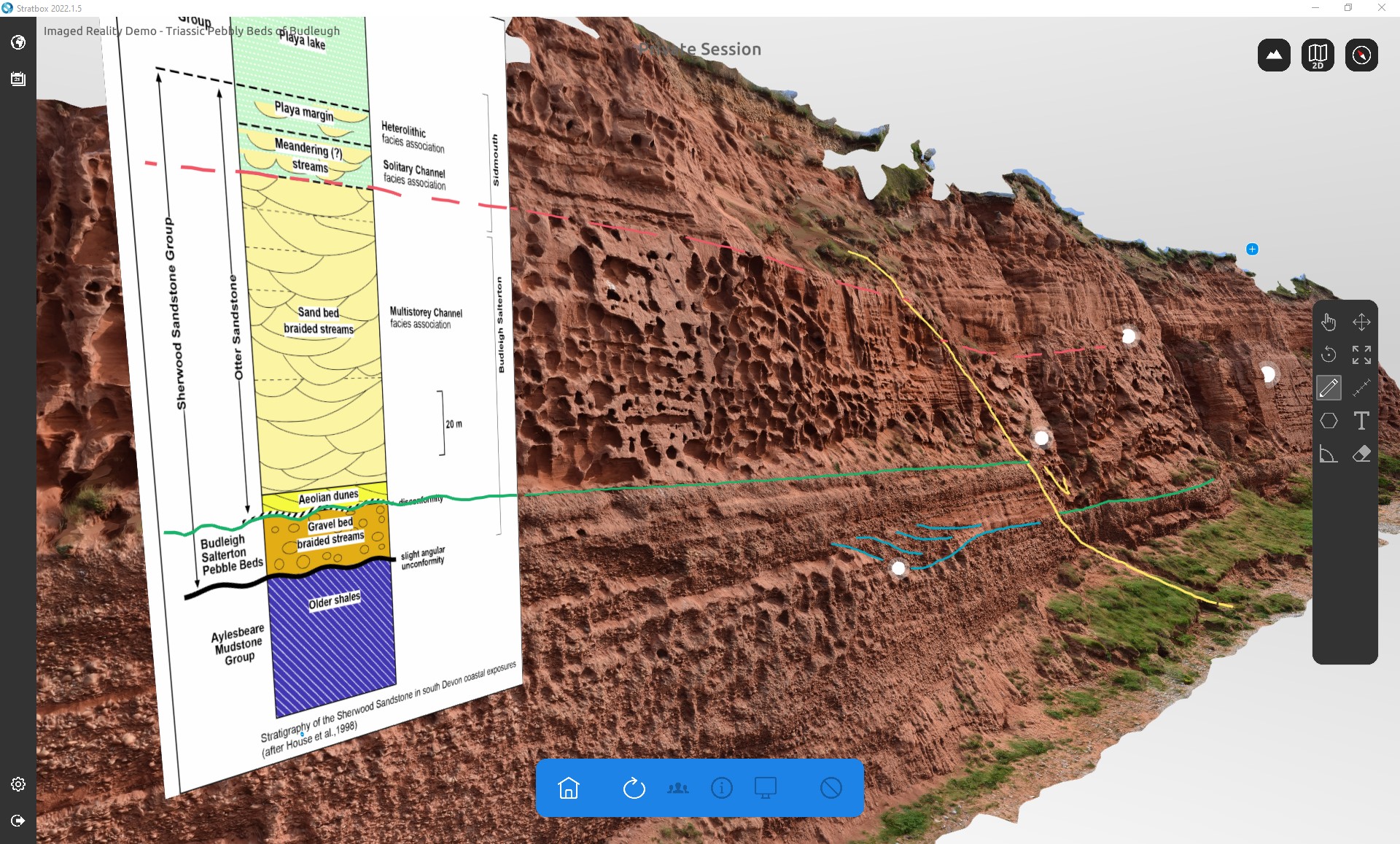 Learning Outcomes
Participants will learn to:
Articulate the case for CCS
Understand CCS value drivers, and how geological data and observations define value
Effectively explore for CCS opportunities
Evaluate and quantify the value of storage resources
Understand CCS pitfalls
Training Method
This is a virtual instructor-led classroom course comprising a mixture of lectures, exercises, discussion, and virtual field trips to outcrops and cores using the 3D interactive collaboration platform, Stratbox from Imaged Reality.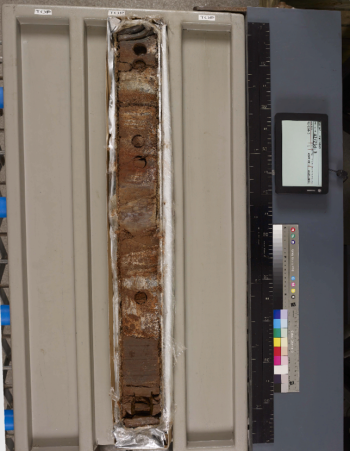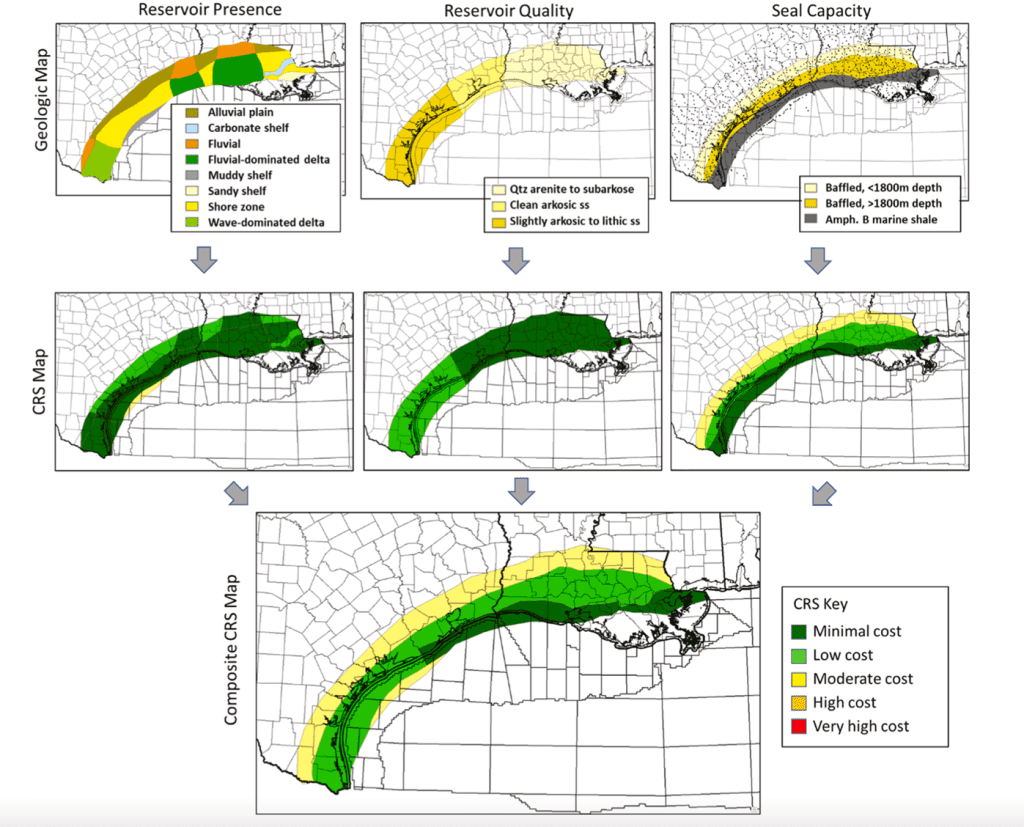 Who Should Attend
This course is designed for geoscientists and petroleum engineers interested in learning about CCS, in particular its effective subsurface evaluation.
Prerequisites and Linking Courses
Participants should have a basic knowledge of (petroleum) geoscience.
Instructors
Dr. Tip Meckel, 49, spent the last 15 years as senior research scientist investigating geologic carbon storage (carbon capture and storage, CCS) for the Bureau of Economic Geology at The University of Texas at Austin. During his time with the Gulf Coast Carbon Center he led applied CCS research focusing on geologic characterization, seismic interpretation, monitoring design, capacity estimation, and pressure evolution for CO2 injections. He has been directly involved with many large-scale field demonstration projects funded through the Department of Energy-NETL Regional Carbon Sequestration Partnerships. After early participation during the first-of-a-kind FRIO injection tests east of Houston in 2006, he co-directed the 10-year research program for the SECARB CO2 storage demonstration project in Cranfield Mississippi. Beginning in 2009, he initiated and led the DOE and TX-GLO funded research initiative to identify offshore sequestration potential in the Gulf of Mexico (GoM) with focus on regional seismic and geologic interpretation, capacity assessment, and high-resolution 3D marine seismic monitoring technologies. Meckel operates the only academic high-resolution marine 3D seismic system (HR3D, valued at $5M) in the United States and has deployed the system 3 times for CCS applications in the GoM. Meckel has been the primary research thesis supervisor for 10 MS theses focused on CCS in the near offshore Gulf of Mexico, comprising over 1200 pages of technical assessment of topics ranging from regional characterization to seal performance and reservoir characterization with fluid flow simulation. He was also a lead contributor and editor for a regional CO2 storage atlas for the Texas State Waters. Many of his students are now working on CCS for companies like Exxon Mobil and Repsol, both active in CCS in the Gulf of Mexico.
Beyond the Gulf of Mexico, Dr. Meckel has worked closely with offshore CCS developments in Japan and the North Sea. In Japan he deployed the HR3D seismic system to monitor the Tomakomai offshore CO2 injection site. He has been an international member of a scientific advisory committee for the early stages of Norway's Northern Lights Project. During his time as a researcher, Meckel has participated in and helped organize hundreds of CCS national and international conferences and meetings, and is a recognized global expert on CCS. This involvement has generated an impressive CCS contact network.
Meckel was a technical contributor to parts of the 2019 National Petroleum Council study on CCUS provided to the Secretary of Energy, and participated in the formation of the Society of Petroleum Engineer's Storage Resource Management System (SRMS) – a method for providing transparent CO2 storage capacity estimates for SEC compliance. Tip has published over 100 articles on CCS topics, and has been Pi or Co-PI on CCS projects with over $75M in total funding since 2006.
Dr. Jurriaan Reijs has 24-years of experience in the energy industry. He obtained a Ph.D. in Structural Geology from Royal Holloway University of London and an M.Sc. in Geology from Utrecht University. He worked in Shell in various businesses, ranging from research to field development and exploration, in technical, operational and managerial roles. In these roles, he worked in Egypt, Australia, the United States and the Netherlands in positions such as Principal Regional Geologist, Operated Assets Exploration Team Leader and Venture Manager. He drilled wildcat exploration wells in frontier basins, complex high-pressure and temperature wells and near-field exploration wells. He led regional studies, seismic acquisition campaigns and commercial equity acquisitions and dilutions. In his last role in Shell, he was Regional Exploration Advisor, where he was responsible for the technical assurance of exploration wells and investment decisions in South America, Africa & Middle East. Alongside his deep energy and geoscience expertise, Jurriaan developed skills in Carbon Storage, Geothermal Energy and Agile Leadership. In 2021, Jurriaan decided to fully focus on the energy transition and left Shell to found Energility Geoconsulting, a consultancy providing Carbon Storage and Geothermal advice and training.